Content Marketing Pricing Increase Website Traffic and Build Trust
Content Marketing Pricing
Speed Up Your Sales Cycle
Move Content Marketing Leads From One Stage to the Next
Increase Traffic
& Content Marketing Pricing
Increase website traffic from social media, SEO, and email marketing efforts through content marketing. Content marketing connects your audience from external marketing channels to your website. It is the bridge between your audience and your website. With robust turn-key content marketing pricing, you can turn your business in a publishing machine and build your traffic.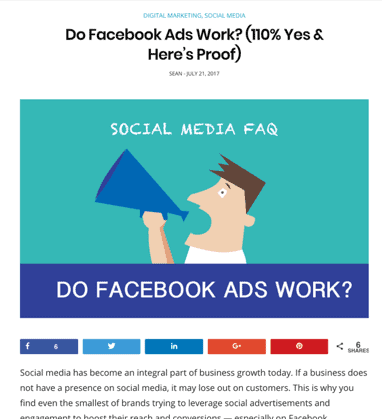 Example of Blog Title and Image
Increase Engagement Increase email opens and click-through-rates
Generate more conversions at a relatively low cost.
Increase Engagement
& Content Marketing Pricing
Increase engagement on your website with affordable content marketing pricing. Our content marketing services will produce content that your audience will love. The more website visitors that engage with your content, the more likely they will buy from your business in the future.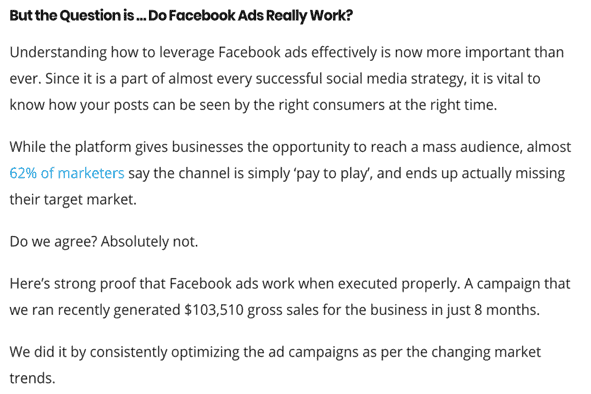 Example of Content Writing
100% Custom Email Marketing Pricing
Flexible Email Marketing pricing so you get exactly what you need.
Content Marketing Pricing
Our content marketing pricing ranges from $300/month to $600/month on average. Our content pricing is based on the amount of content we develop each month and the length of content developed. For example, four blogs that are 250 words each will cost less than four blogs that are 1,000 words each. This is because the latter has four times the amount of blogs. Our content marketing pricing will reflect different prices for these types of services.
Why Progress Media Group for Content Marketing
A few reasons our clients love our content marketing pricing.
Our Contracts are low-risk
We offer initial contract terms of 3 months. After the initial contract term is complete, your account will be serviced on a month-to-month basis. You have the option to cancel at anytime with a 30 day written or digital notice if you are unhappy with your content marketing campaign. After 30 days, we will cancel all services and return any information we have back to you. However, prospective clients should be aware that it normally takes 3-6 months to see substantial results through content marketing.
We are a full-service firm

Our agency can manage more than just your content marketing campaign. We offer full-service solutions to help you grow your business and fuel your content marketing efforts. For example, we offer advertising services to drive traffic to your content. And, we offer social media management and social media advertising to distribute your content to your audience. Use a full-service content marketing agency to help you through every component of your online marketing strategy.
Get more for your money
Spending your entire budget on a content marketing agency is like buying a car without gas. We have designed our content marketing services to fit any small business owner's budget. This allows you to lower your costs by avoiding hiring a full-time employee, and using an experienced agency that will generate more results.
Still Have Questions?
Our social media management pricing is completely customizable to fit your business.